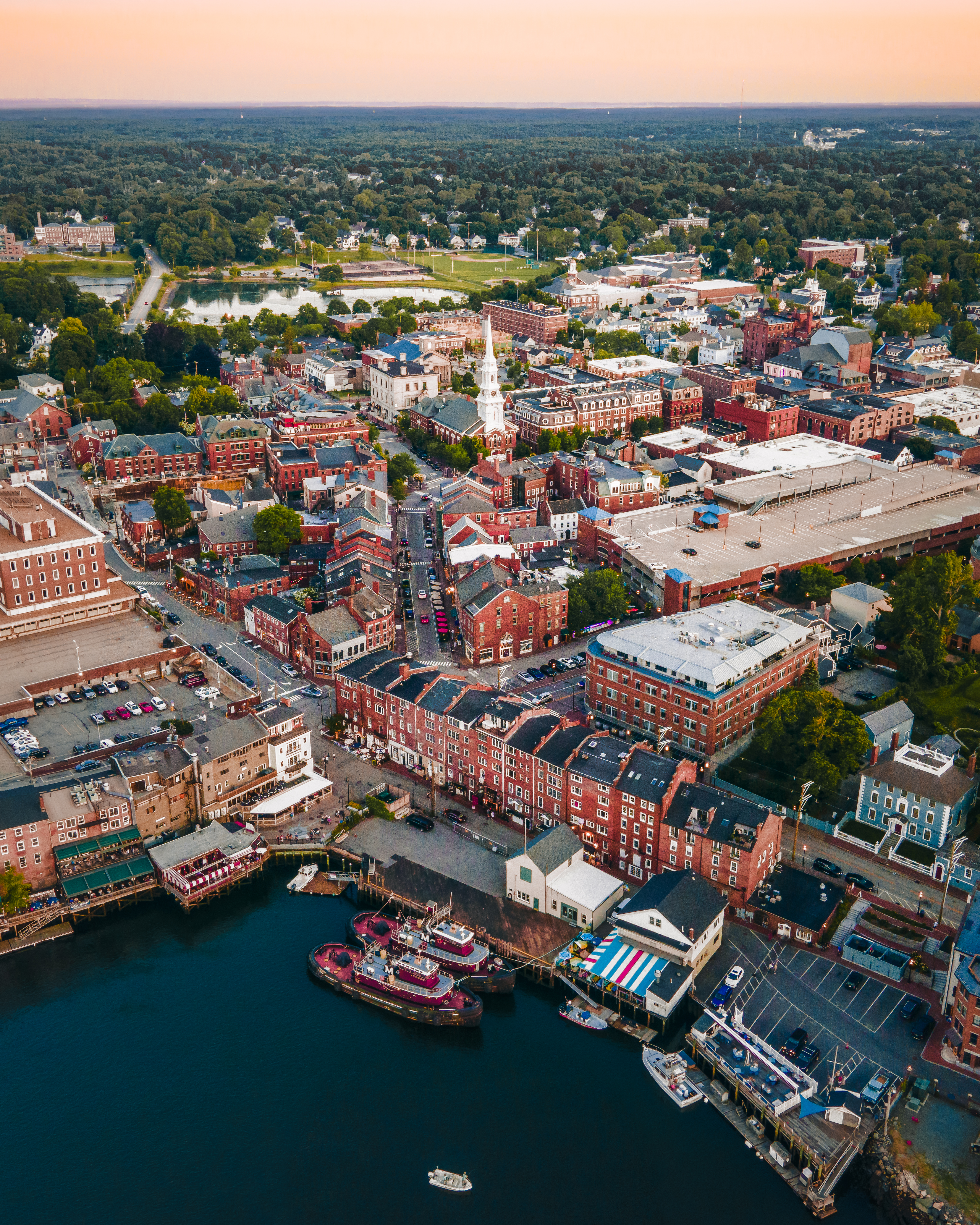 My Wife and I bought our 2 bedroom ranch in 2013 for $275k. At the time our kids shared a room and the ceiling was made of canvas, but it was what we could afford. I shudder to think what 2013 me would think about trying to buy a house in today's market. $275k in 2013 was the median home price in Rockingham county. In 2021 the median home price is $500k. Rental prices unsurprisingly have followed a similar trend. Going from ~$1500/mo in 2014 to ~$2500/mo in 2021.
While it is true that Covid has certainly pushed people from large cities to smaller ones, the upward trend in housing prices in Portsmouth has been true for almost 10 years. Like most systems, housing for a community should be diverse and varied. Ideally we would have a stock of different sized and quality units such that individuals and families of varying means could afford them. This is important because it makes the system more resilient. Monolithic systems are fragile. If the only housing was geared toward older retired couples, eventually the demand for the schools would wane, budgets would shrink, which would deter more families from moving to Portsmouth. This is essentially municipal entropy. Similar arguments can be made across income levels as well. This core to the value "Housing for All".
While thinking about a fluid market, it's hard to think about a "solution" to this issue. However, I do think we can still work in ways that will help offset the current pain around housing.
Zoning / ADUs: Currently there are eleven types of residential zones in Portsmouth. All with their own restrictions and requirements on what can be built. I think that modifying this code by allowing Accessory Dwelling Units and 2 or 3 multi family structures across all zones would allow an increase in the housing supply. This increase would not be in the form of large 5 story multiplex buildings, and would do a better job staying within the character of neighborhoods. That these smaller changes could occur would more likely be taken on by homeowners and not large development entities. In the end the residents would be rewarded by unlocking more equity in their property, and more human scale units could be added to help alleviate the housing market demand.
Affordable / Workforce Housing: The Portsmouth Housing Authority is a fantastic resource for our city. Their work to maintain and manage housing for various groups of people is critical to "Housing for All". The role of the city in this would be to partner with them on city owned land to allow for more of these types of units to be constructed. While these situations don't allow for the tenants to build equity in the community through property ownership, it does allow for individuals to live in the city that would be otherwise unable to. One reason this is good is because our downtown is primarily a service based economy. That they live within walking or biking distance to their jobs reducing congestion in traffic as well as the overall carbon burn.
Density Bonuses / Developer Incentives: Developments like one on Lafayette by Water Country can be leveraged to increase public good at the hands of developers. By allowing for more dense housing, we can in turn receive improvements. This means public green space, environmental mitigation, multi-use paths and other amenities. Ultimately the increase in housing stock does have an effect on the overall market. While we cannot build our way out of this problem, it does have at the core a severe shortcoming on housing supply. This is evident in a <1% vacancy rate in Portsmouth.
Regional Partnerships: As has been said housing is a regional issue and the pinch doesn't end at the borders of the city. The city should be looking for opportunities to work with surrounding towns and cities to address the issue. I am open to ideas and constructive ways to help our region support a diverse stock of housing options.
Housing is critical to the future of Portsmouth. We have a moral obligation to lean into supporting all those in our community. I believe we can positively affect this issue without losing the character of the city. Quite the contrary I am convinced that by addressing this head on we improve the character of Portsmouth and her legacy.